Seems like I've been making overnight oats in my sleep recently! They've become a hit at my sports nutrition workshops and they fuelled my cycling club through a 3-day training camp in Osoyoos, B.C. last month. Better yet, my kids love them and leave the house powered up for the morning. Overnight oats don't require cooking and can be prepped in 1-minute the night before. They are a great way to get healthy carbs with a touch of healthy plant-based protein in your system before pushing off for a busy day. The hemp and chia seeds also deliver a nice little punch of Omega-3 Essential Fatty Acids.
They're easy to take with you on-the-go (as long as you have access to a refrigerator) AND they're a great post-exercise recovery snack!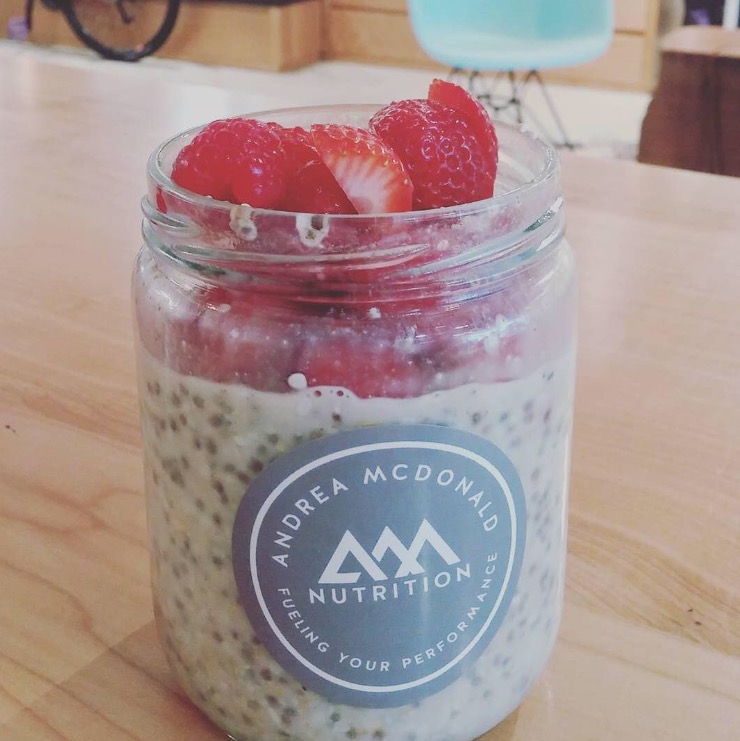 In a 500ml mason jar combine the following:
1/2 cup raw steel cut oats (I use Bob's Red Mill quick cooking steel cut oats)
1 tablespoon of chia seeds
1 tablespoon of hemp seeds
1/4 teaspoon of ground cinnamon
1-2 tablespoons of pure maple syrup
2/3 cup of unsweetened almond milk
Seal the lid tightly and give it a vigorous shake combining all ingredients. Put in your fridge for at least 3 hours or overnight and they are ready to eat. Add berries or sliced banana if you like. Keeps well in the fridge up to 4 days.