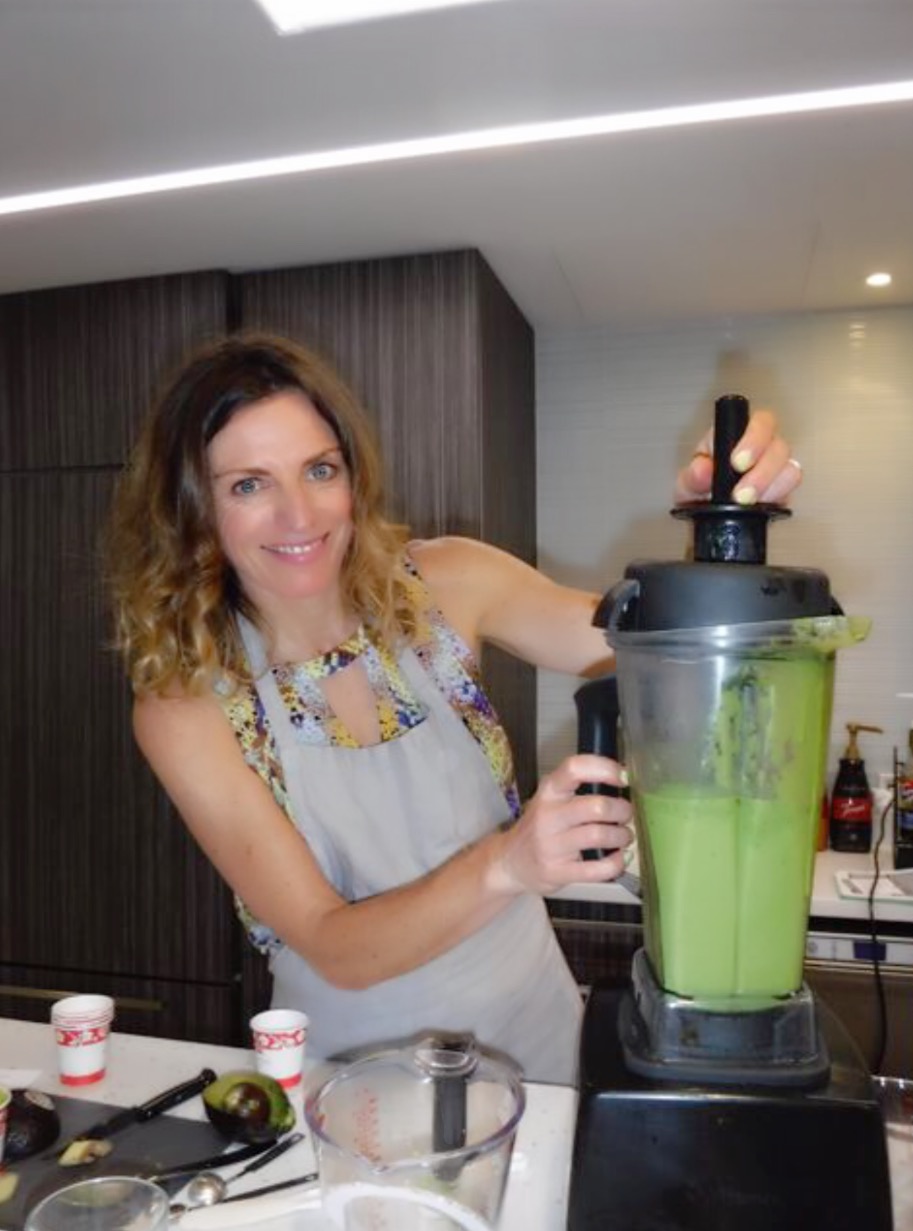 Summer Kickstarter Smoothie
Fresh and light, yet full-bodied, Andrea's Kickstarter is an alkalizing blend of goodness. This gem is loaded with energizing electrolytes and just enough fat and protein to give you a boost without loading you down. The addition of fresh ginger ups absorption and assimilation of key nutrients for a kick-ass workout.
1 banana, frozen
3/4 cup mango chunks, frozen
1 1/2 cups baby kale
1 tablespoon chia seeds
1/2 avocado
1/3 inch piece of fresh ginger
1 1/2 cups of water or coconut water (for electrolytes)
Blend and serve.